Reflecting on the future of sport tourism ☑☑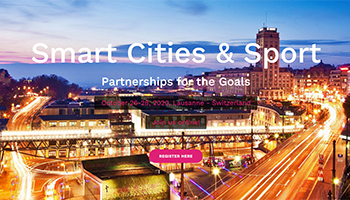 Smart Cities & Sport will host a special online and free session on Thursday, June 24 from 9:00am – 10:30am CET. The topic of the session will focus on sport and tourism, two sectors that have been hit hard by the current health crisis.  
Date: June 24th 2021 - 9:00am - 10:30am CET
Place: online
Veuillez vous identifier ou vous inscrire pour lire la suite...